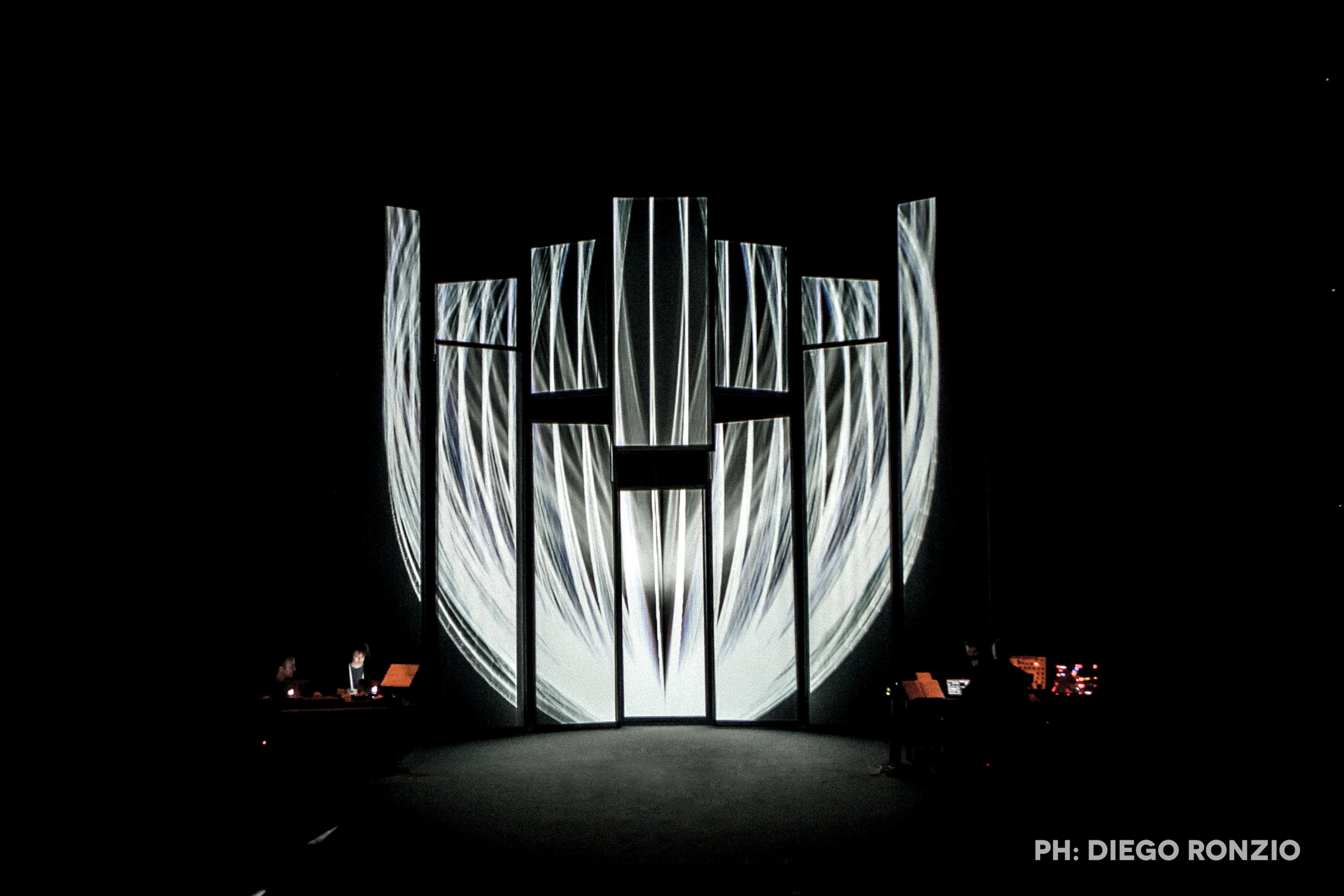 1946, LONDON
In working on the ACE I'm more interested in the possibility of producing models of the action of the brain than in the practical applications to computing. Alan Turing
Letter to W. Ross Ashy, The Turing Archive for the History of Computing
THE FACT
The Automatic Computing Engine(ACE), designed by Turing in 1946, introduces many modern ideas used in computer science, such as the concepts of subroutines, the search for extreme speed calculation, memory-resident programs. Immediately after the war and Bletchley Park, Turing worked for a few months on ACE at the National Physical Laboratory in South London (NPL). For bureaucratic reasons, more than anything else, the first working model of ACE was realized only in 1950, when Turing had left the NPL and around the world similar computers were being made.
THE SCENE
This scene is dedicated to sound and visual research. Self-generating algorithms represent, in video, the computer. The interweaving with the music that is developed from the basic concepts of computer (delay lines, search for computational speed, memory-resident programs implemented through the use of about 800 valves), starts from a single square wave until you get to a complex organism at both polyphonic musical and tone sound level, through lines of counterpoint that overlap themselves, sudden changes in the scenario, in an expansion that takes the audience directly to the Morphogenesis.
THE DOCUMENTS
- "Progress Report of ACE"  by Alan Turing, NPL, London, April 1948
MICHELE TADINI. ACE
FRANK CARTER. ACE

Frank Carter, specialist in the history of the Codebreakers, is the author of publications on codebreaking published by Bletchley Park Museum where holds regular conferences.

EXTRA
LINKS
This content is also available in / Questo contenuto è disponibile anche in : Italian