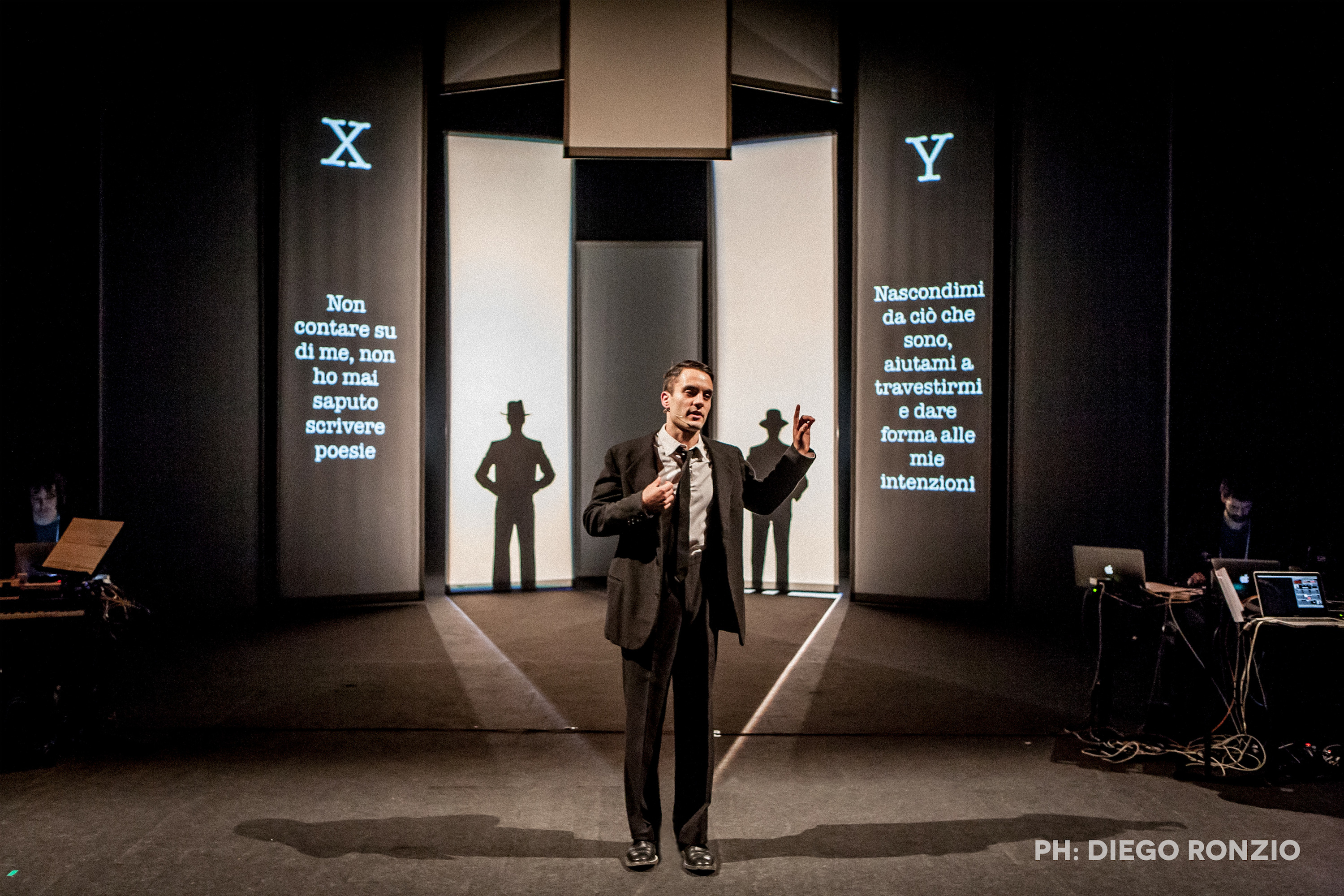 1950 Manchester
I propose to consider the question, 'Can machines think?' This should begin with definition of the meaning of the terms 'machine' and  'think'. The definitions might be framed so a sto reflect so far as possible the normal use of the words, but this attitude is dangerous. (…)The new formo f the problem can be descrive in terms of a game wich we call the 'imitation game'. It is played with three people, a man (A), a woman (B), and an interrogator (C) who may beo f either sex. (…) The object of the game for the interrogatori s to determine which of the other two is the man and wich is the woman. (…)
Alan Turing, Computing Machinery and Intelligence, Mind (1950)
THE FACT
The most famous legacy that Turing has left in artificial intelligence is the Turing Test, published in 1950. Turing proposed, through the formulation of simple questions, a criterion to define whether a computer or any machine could be considered "thinking". The Turing Test has been repeatedly criticized and reworked, but still no machine has demonstrated its ability to overcome.
In 1948 Turing realized Turochamp, an artificial intelligence software. He made a simple algorithm to be used to instruct a computer to play a game against a man. But he was defeated by his own intellect. He lost by abandoning the game and the Queen won.
THE SCENE
1950 Turing Test
"The imitation game" takes form. A man X and a woman Y offer the audience a mirror dance to involve them in the process of imitation, then they take place behind two screens, to be unrecognizable to the character of Turing that will start the test. The original test provided that competitors would respond to the questions by typing, unseen by the questioner. The shadows of the players will activate the answers to the test that will be displayed on the screens. A line from Twelfth Night by Shakespeare, in response to a question, is a tribute to the incredible ability of Turing to communicate the science. The test is here proposed without changing any of the passages of the writing of Alan Turing.
1952 The chess game
In this scene the game of chess returns as a metaphor for life. The moves are those written by Turing. For the first time Turing and Kronos look into their eyes. Turing run after and precedes the pendulum until the victory of the Queen, which brings us to the next scene.
THE DOCUMENTS
- "Computing Machinery and Intelligence" by Alan Turing, 1950.
- The moves of the chess game come from the game written in 1952, following the rules of the software, by Alan Turing, played in Manchester with his friend Alick Glennie.
GEORGE DYSON. TURING'S CATHEDRAL

George Dyson, american writer expert on the history of technology is the son of physicist Freeman Dyson. He has published several books, including Turing's Cathedral: The Origins of the Digital Universe La cattedrale di Turing, Le origini dell'universo digitale, edizioni Codice 2012 (Italian version)
GIOVANNI CAPRARA.  ARTIFICIAL INTELLIGENCE

Giovanni Caprara, writer and journalist, is author of books on the history of science, technology and space exploration. He is responsible for the scientific staff area of Italian newspaper Corriere della Sera. In 2010 he won the European Science Writers Award Euroscience Foundation. An asteroid between Mars and Jupiter bears his name. His last book on Italian SPace History Storia italiana dello spazio edit by Bompiani.
SANDRO MUSSIDA. TURING TEST
LINKS
This content is also available in / Questo contenuto è disponibile anche in : Italian